Dr. the Hon. Bernard Chan Charnwut, GBM, GBS, JP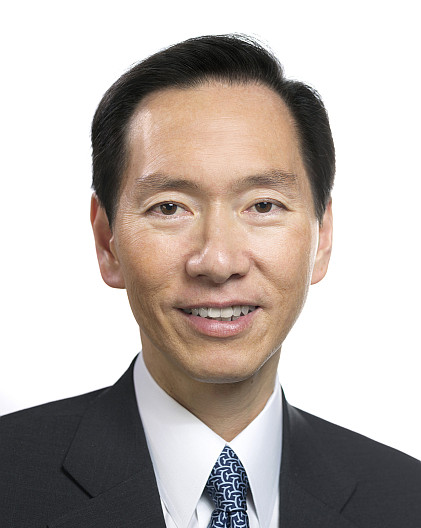 Dr. Bernard Chan is a deputy to the National People's Congress of China, a non-official member of Hong Kong's Executive Council (2004-09 and from 2012) and (from 2017) the Convenor of the Non-Official Members of the Executive Council. He is also a former member of Hong Kong's Legislative Council (1998-2008).
A graduate of Pomona College in California, he is the President of Asia Financial Holdings and Chairman of Asia Insurance. He is Chairman of the Hong Kong – Thailand Business Council and an advisor to Bangkok Bank (China) Co. Ltd. He sits on the boards of several local and overseas companies in financial services and is a director of Bumrungrad Hospital Public Company in Thailand.
Among his public service activities, he is Chairperson of the Hong Kong Council of Social Service, Chairman of the Hong Kong Palace Museum Ltd, Chairman of Tai Kwun Culture & Arts Co. Ltd., Chairman of the Executive Committee of the Hong Kong Chronicles Institute and Vice Chairman of the Board of Governors of Our Hong Kong Foundation. Past positions include Council Chair of Lingnan University, Chairman of the Council for Sustainable Development, Chairman of the Antiquities Advisory Board, Chairman of the Advisory Committee on Revitalisation of Historic Buildings and Chairman of the two Standing Committees on Disciplined Services and Judicial Salaries and Conditions of Service. He is also a Trustee Emeritus of Pomona College.
He was appointed a Justice of the Peace in 2002, and a Commander (3rd Class) of the Most Noble Order of the Crown of Thailand in 2004. In 2006, he was awarded the Gold Bauhinia Star by the Hong Kong SAR Government, and in 2020 he received Hong Kong's highest honor, the Grand Bauhinia Medal. He has been conferred honorary degrees from Lingnan University, City University of Hong Kong, the Open University of Hong Kong and Savannah College of Art and Design.
He is married and has two children.