Professor the Hon. Poon Chung Kwong, GBS, OBE, JP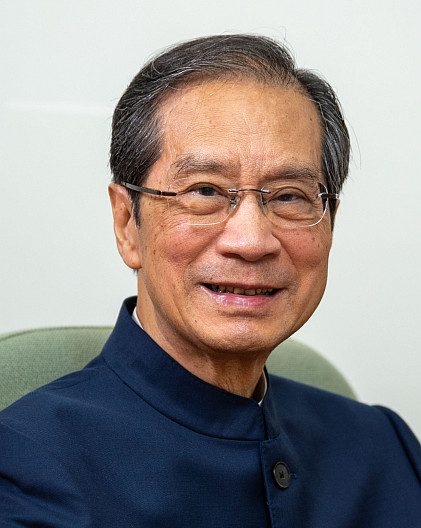 Professor Poon Chung Kwong graduated from the University of Hong Kong. He obtained a Doctor of Philosophy degree and a Higher Doctor of Science degree from the University of London. He was a postdoctoral fellow at The California Institute of Technology , University of Southern California and Toronto University.
Professor Poon devoted 40 years of his life to university education. Before his retirement in January 2009, he served 18 years as the President of the Hong Kong Polytechnic University, where he is now a Professor Emeritus and President Emeritus.
In 1985 and 1991, he was twice invited to make proposals for the award of the Nobel Prize in Chemistry by the Royal Swedish Academy of Sciences.
Professor Poon established the Virya Foundation Limited (a registered non-profit charitable organization) in 2005. The foundation every year supports young people with financial difficulty to complete undergraduate education in Mainland and to help them in personality and morality development.
Professor Poon is the recipient of several awards, including the Justice of the Peace (JP), Officer of the Order of the British Empire (OBE), Gold Bauhinia Star (GBS) award, Leader of the Year Awards (Education). He was appointed as Member of the Legislative Council (1985-1991), and as Member of the National Committee of the Chinese People's Political Consultative Conference (1998-2013).
Professor Poon is a devout Buddhist, currently specializing in the practice of Pure Land Buddhism. His publications include Heart Sutra and Wisdom of Life, Buddhism and Life, Heart Sutra and Modern Management, The Lesson on Gratitude, Buddhism and Science, Buddhism and Pure Land Dharma and Buddhism as I Know It.